Match Previews
Huddersfield Town (H) | Schumacher's Preview
For everything that Steven Schumacher has achieved at Plymouth Argyle, it is easy to forget that he has been a manager for only a shade over 600 days.
Neil Warnock, by contrast, took his first managerial job four years before Steven Schumacher was born.
The longest tenured manager in English football, with 19 jobs at 16 different clubs in his storied managerial career – including a successful, if short, stint as manager of Plymouth Argyle – is now Huddersfield Town manager, and after keeping the Terriers in the Sky Bet Championship last season, will bring his side to Home Park on Saturday to kick the new season off.
The job pulled Warnock out of retirement. During much of last season, he was essentially an Argyle fan. Taking a short journey from his home in Cornwall, he would frequently be seen at Home Park, in the stands during the game, and having a chat with Schumacher after matches.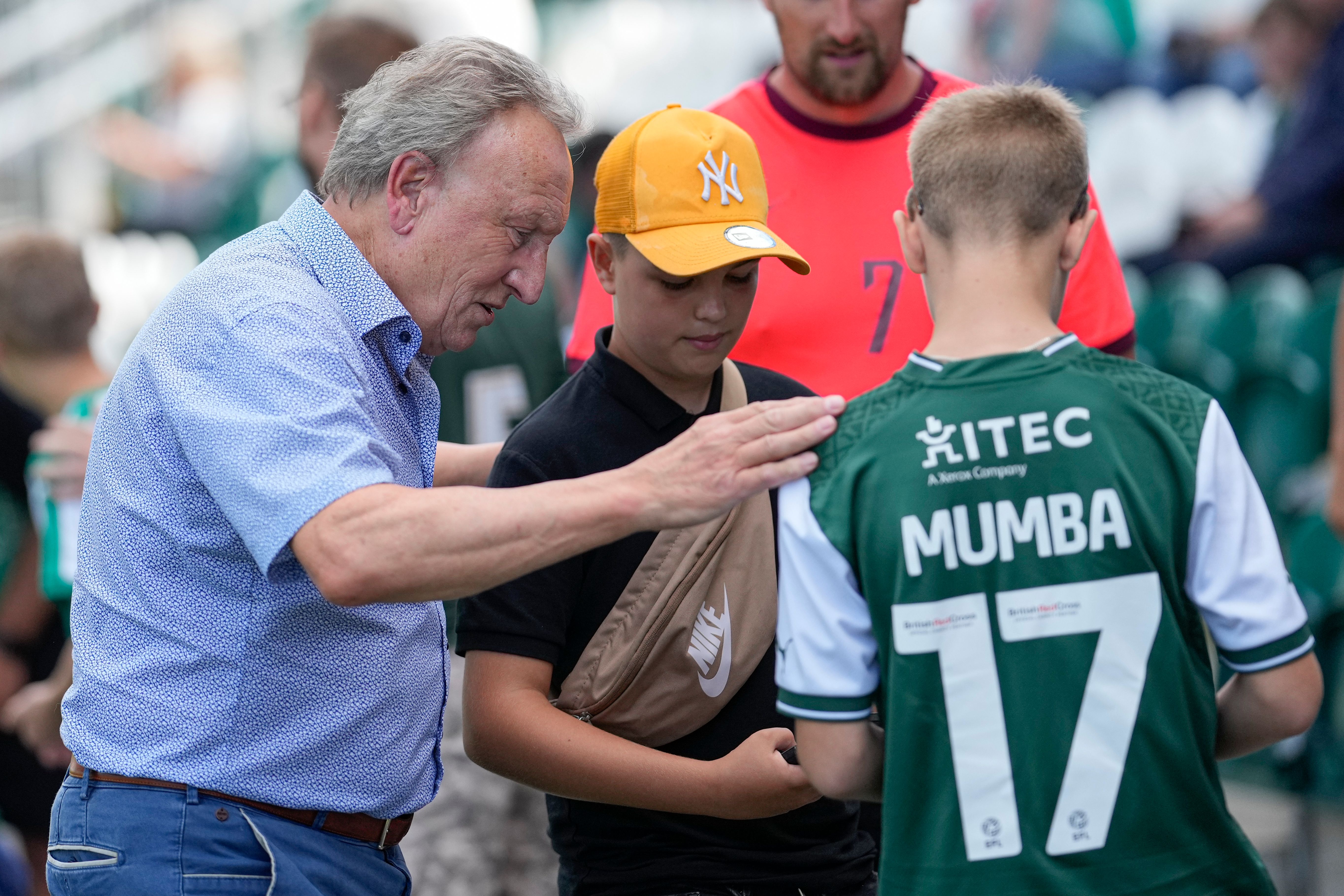 This weekend, the post-match chat – and a decent bottle of red wine – is already booked in. However, the bit before that will see Warnock and Schumacher in opposing dugouts. You can bet the two are relishing the battle.
"It's going to be great," said Schumacher. "I think the job that Neil did there last year was miraculous. Nobody gave Huddersfield a chance when he went in there and he did what he does. He managed to get them going. He got them organised. He had a plan of how they wanted to play, and they deserve to stay up in the end, credit to them for that.
"He's the most experienced manager in English football; it's my second 'first day'. We're at the opposite ends of the experience charts, but we're two managers desperate to win on Saturday.
"We know the challenge is going to be a tough one. All the teams we're playing against are going to be really strong, starting on Saturday against Huddersfield. We know they'll be really well organised. Neil will have them well-drilled and desperate to beat us, so we need to make sure that we're ready for them.
"We'll play to our strengths to try and focus on what we can do with the ball and be aware of what Huddersfield's capabilities are as well."
After a stunning 2022/23, winning League One and picking up an astonishing 101 points, Argyle have summered well and are looking forward to the second-tier challenge.
Schumacher feels he has prepared his side as best he can, and says he is feeling the excitement in the city as opening day looms.
"Pre-season feels like it drags, but it always does every year," he said. "Once you get back here, you've got to get your team fit, try and get organised, but I just can't wait for the first game of the season to come.
"I've been seeing people around the city, everyone saying: 'good luck at the weekend' and 'looking forward to another brilliant season in the Championship'.
"The new players who haven't experienced Home Park, they've got something to look forward to.
"On Saturday, it's going to be a full house, it'll be a great atmosphere and we've got to try and put on a performance that gets the noise going and gets Home Park rocking again."
That will not take much. The stadium is sold out for home fans, who are eager to see the Greens grace their park again. It was a place that yielded points aplenty last season. Argyle won 20 of their 23 games at Home Park, losing just twice.
Demanding such a return again would be folly, but Schumacher knows that points picked up at the HP HQ could be vital come May.
"Any team who is successful, whatever you're measuring your success against, they'll have to have a good home record," he said. "We've managed to do that over the last two seasons, and we want to do that next season as well. We know that this shouldn't be an easy place for any team to come and play. The crowd play a huge part in that, but the players play the most important part of it.
"We've got to try and stamp their authority on the game as much as we can, play at the tempo that we like to play at, and try and cause as many teams problems here as we can.
"Everyone is excited to come and test themselves in the Championship. We've got a little bit of experience in the Championship, not loads. Everyone's just desperate to prove that we belong in this division, which we do. We won the league last year. That momentum, we want to try and carry that into this season if we can and see what it's all about.
"We know we're going to have difficult times throughout this season. We're not going to get it all our own way. We need to stick together as a team and as a club, because if we all stick together and we all pull in the same direction, then we'll have a chance to do what we want to do."