Help with buying & watching a stream
​Buying and viewing a stream on Argyle TV could not be easier, and in the majority of cases, supporters are watching the stream within just a couple of clicks.
However, to ensure that we provide as much detail as possible for those who are still struggling, please follow the below guide.
Purchasing your stream
Supporters will now notice that we have improved the interface for purchasing streaming passes.
Supporters can now hover over the 'TV' button in the pafc.co.uk navigation bar and click on 'Streaming Passes' from the drop-down, which will take you to a landing page offering match pass options based on your region.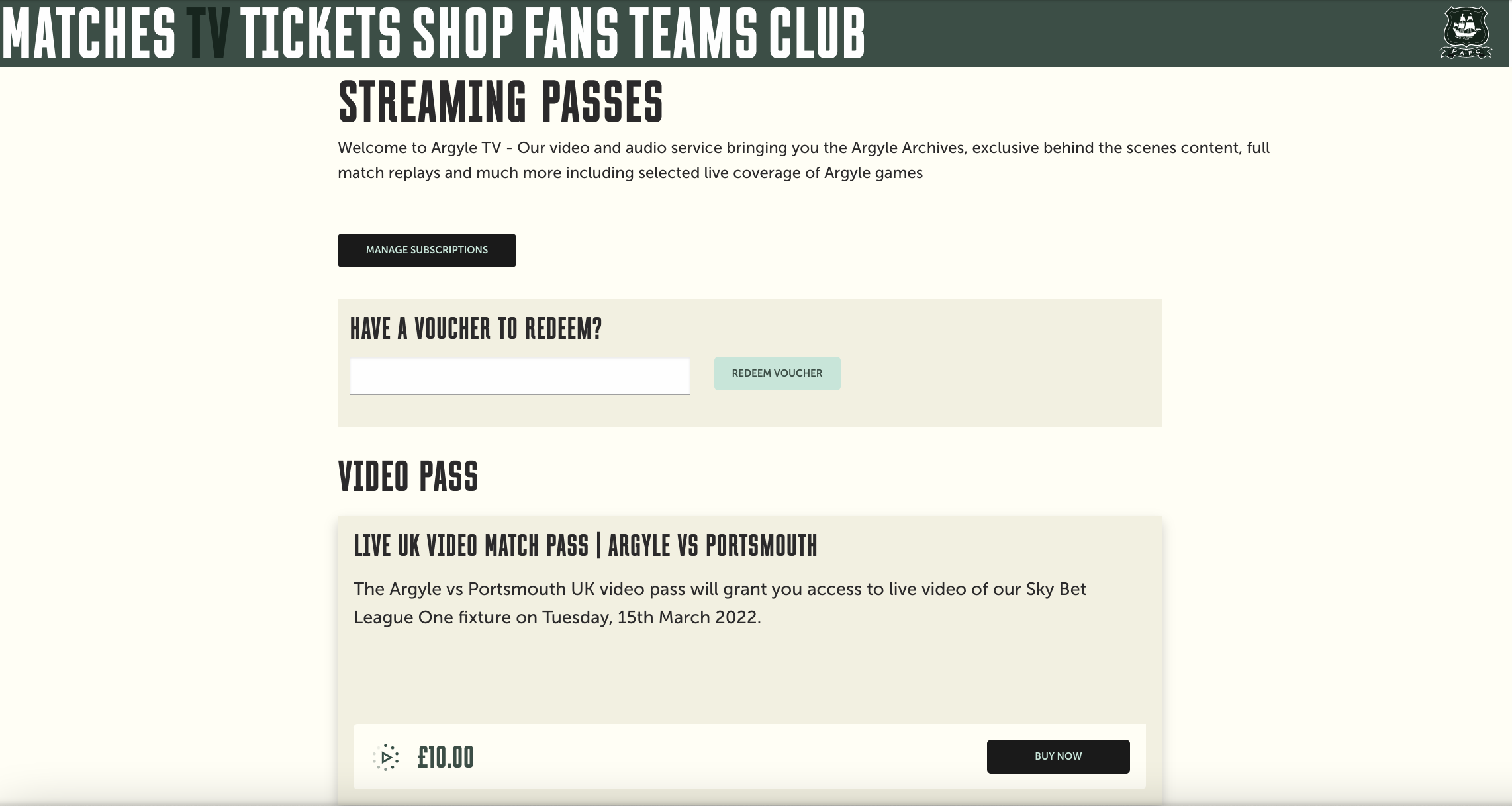 Please note that our website partner is working on a fix which will ensure that supporters cannot purchase the same match stream twice – and this will be in place in the coming days.
In the meantime, the Streaming Passes page offers a link for users to 'manage subscriptions', allowing supporters to confirm that their match pass has been purchased before kick off.
Watching your stream
As per our update on Friday, 11 March, which can be read here, the live audio and video stream for matches, now sits conveniently within the match centre for the corresponding fixture you wish to stream.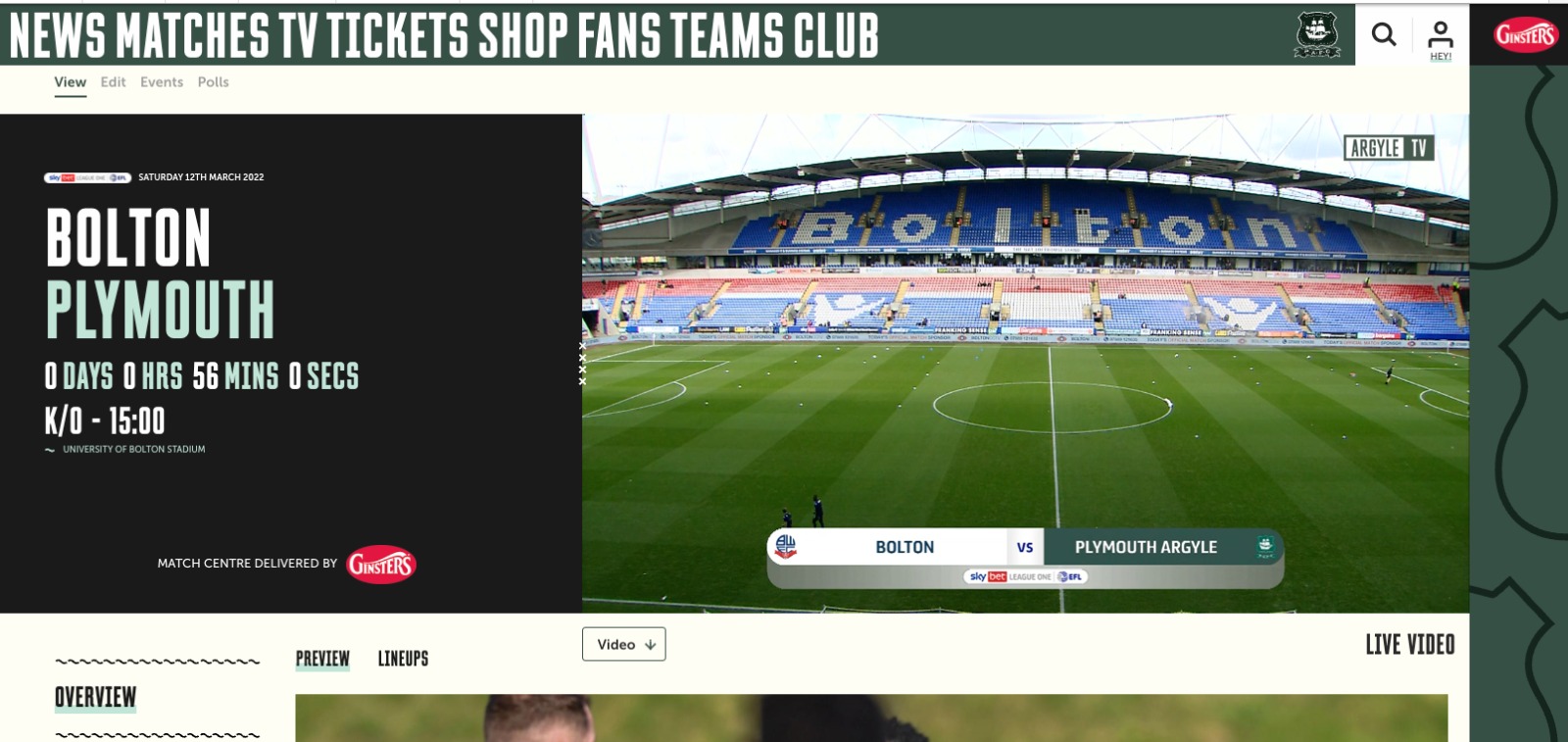 You can access the Match Centre by clicking on the Matches menu, selecting 'Fixtures & Results' and clicking on the Match Centre for the fixture in question.
You can also access the Match Centre for the 'next' fixture by clicking on the next fixture block on the home page.

By accessing the stream through the Match Centre, it allows supporters to access all of their match info in one place, including team news, match previews, the live blog and live match stats alongside the live video or audio stream.
Supporters will also note that the Match Centre will now also provide information on when the stream will go live, so users accessing the website have a better idea of when to expect pictures or audio to be available, as shown in the screenshot below.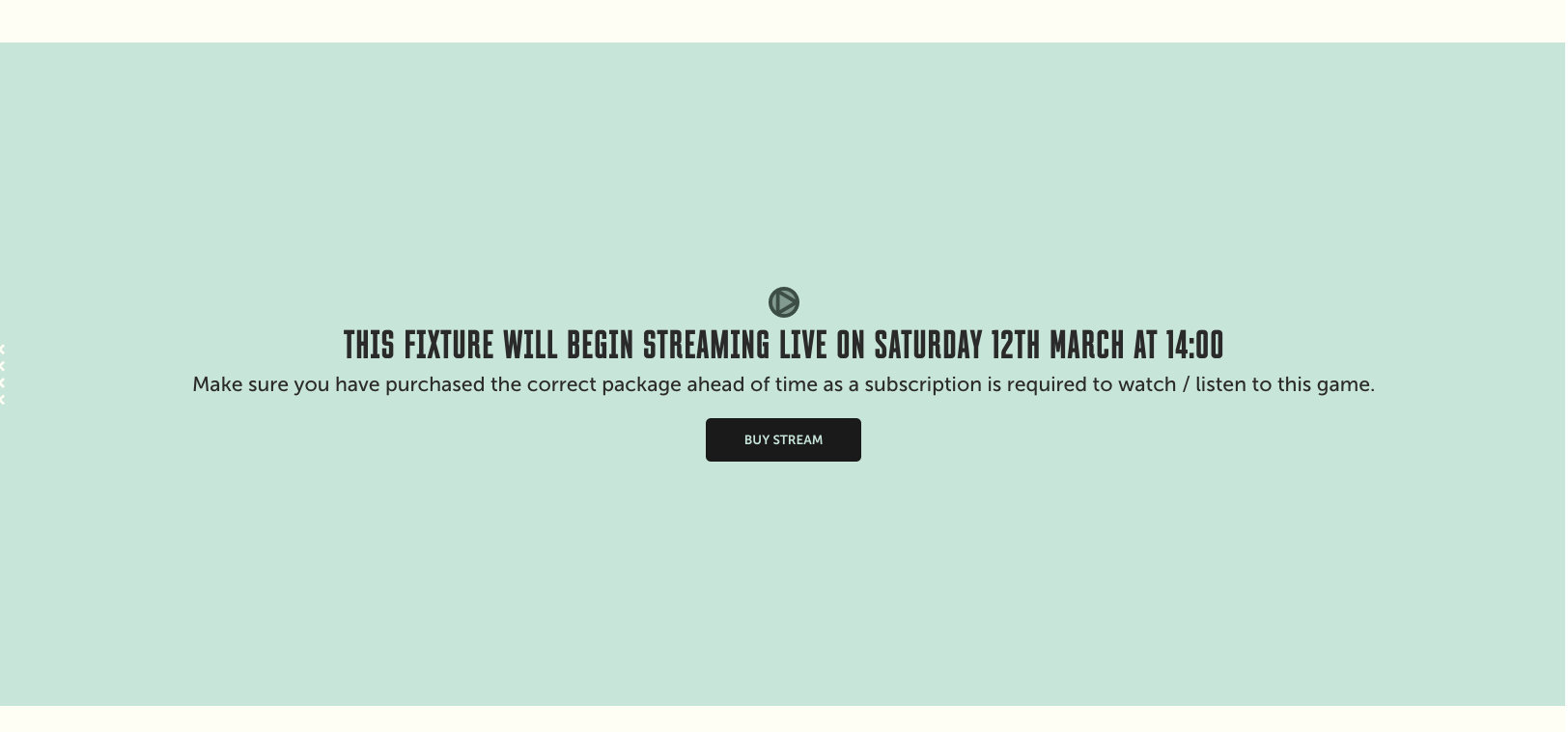 Please remember you MUST select either the VIDEO or AUDIO option from below the live player within the match centre, depending on what package you have purchased.
If you are getting a black screen with audio only, the chances are you have not selected video.
​