Argyle TV
Argyle TV and Website Update
We are now nine months on from the launch of the new pafc.co.uk website, Argyle App and Argyle TV service, and the club continues to learn, evolve, and shape the platform to enhance the supporter experience – based on feedback from the Green Army.
We have experienced an encouraging first season since launching our own club-managed service, with subscriptions at record highs and new supporter-focused content like the Argyle Podcast, hosted by Charlie Price, and our pre-match show with Erin Black being very positively received. 
Meanwhile, the service has been stable and reliable, except for the final 15 minutes of the Greens' 4-1 victory at Crewe Alexandra. While extremely disappointing, we were able to take learnings from that experience, too. 
In our latest update, we have implemented some improvements to our website to make streaming matches easier for the Green Army, starting from this weekend's trip to Bolton Wanderers.
Over the course of the season so far, feedback from users has led to us identifying, and rectifying, two relatively common themes – one regarding payment for individual match passes, and another relating to finding the live stream on our website.
Supporters will now notice that we have improved the interface for purchasing streaming passes. Supporters can now hover over the 'TV' button in the pafc.co.uk navigation bar and click on 'Streaming Passes' from the drop-down, which will take you to a landing page offering match pass options based on your region.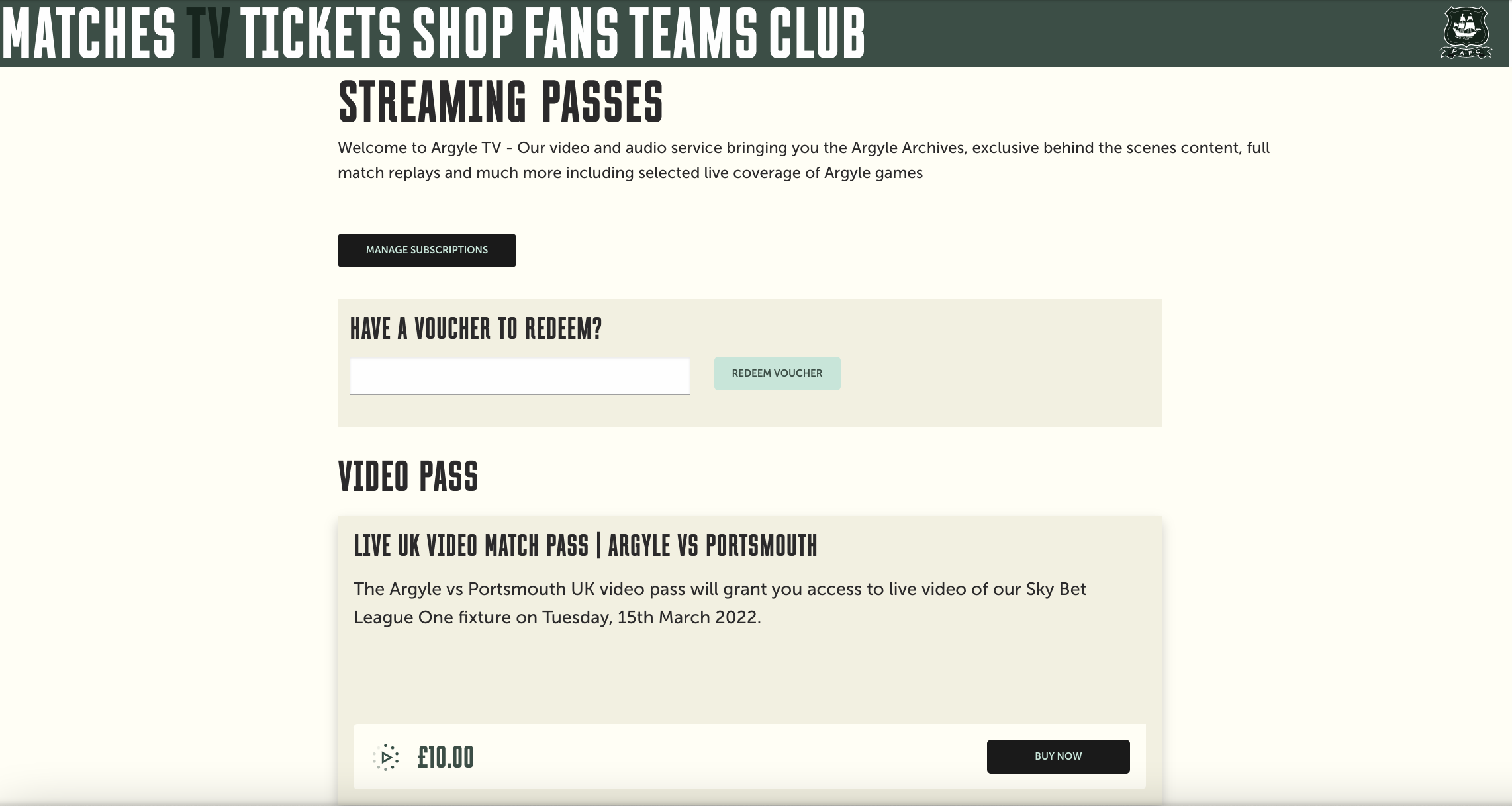 Please note that our website partner is working on a fix which will ensure that supporters cannot purchase the same match stream twice – and this will be in place in the coming days. In the meantime, the Streaming Passes page offers a link for users to 'manage subscriptions', allowing supporters to confirm that their match pass has been purchased before kick off.

Once supporters have purchased their audio or video match streaming pass, they will now access the live stream from the Matches menu, selecting 'Fixtures & Results' and clicking on the Match Centre for the fixture in question, as shown in the screenshot below from a test on our website early on Friday.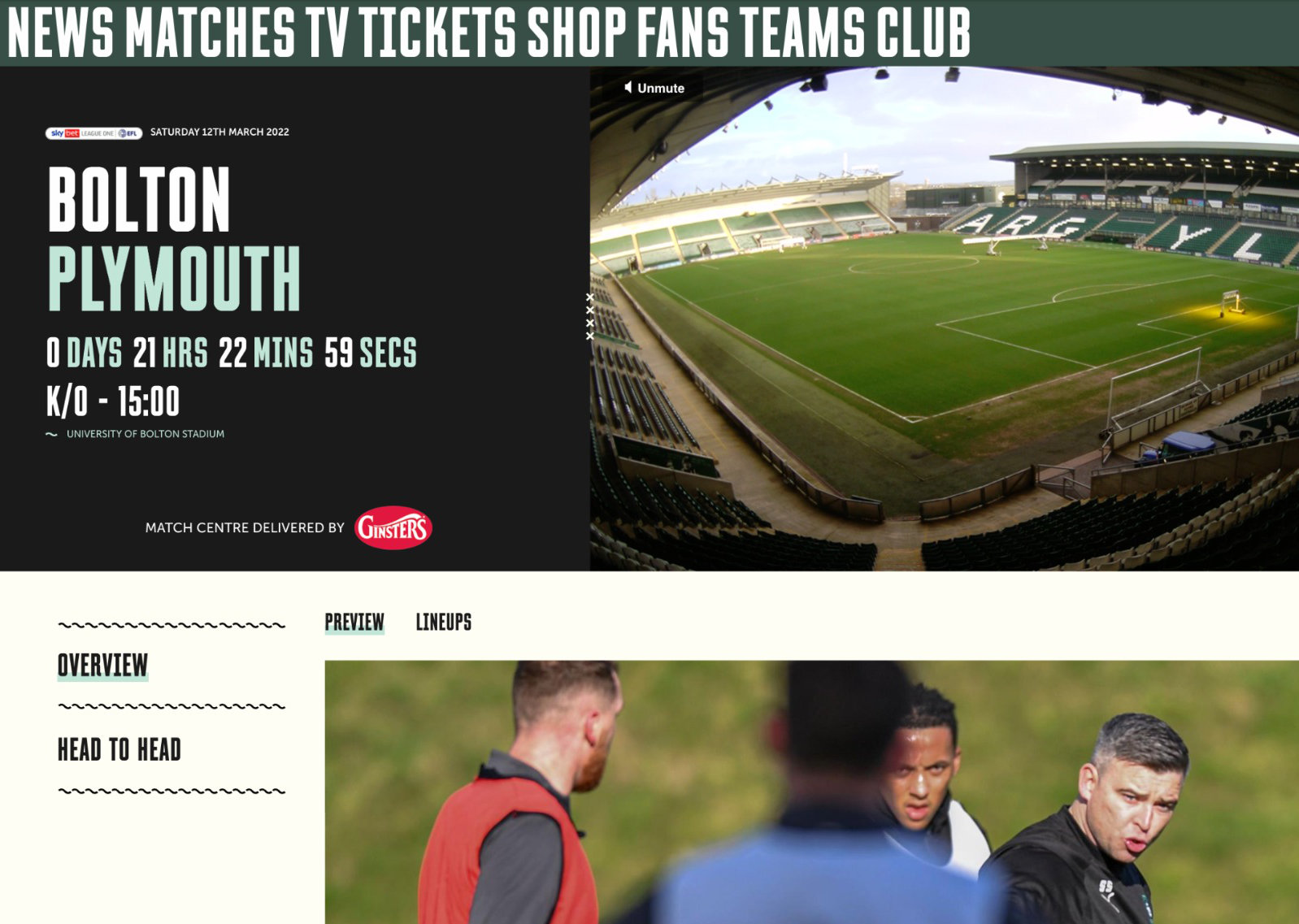 By accessing the stream through the Match Centre, it allows supporters to access all of their match info in one place, including team news, match previews, the live blog and live match stats alongside the live video or audio stream.

Supporters will also note that the Match Centre will now also provide information on when the stream will go live, so users accessing the website have a better idea of when to expect pictures or audio to be available, as shown in the screenshot below.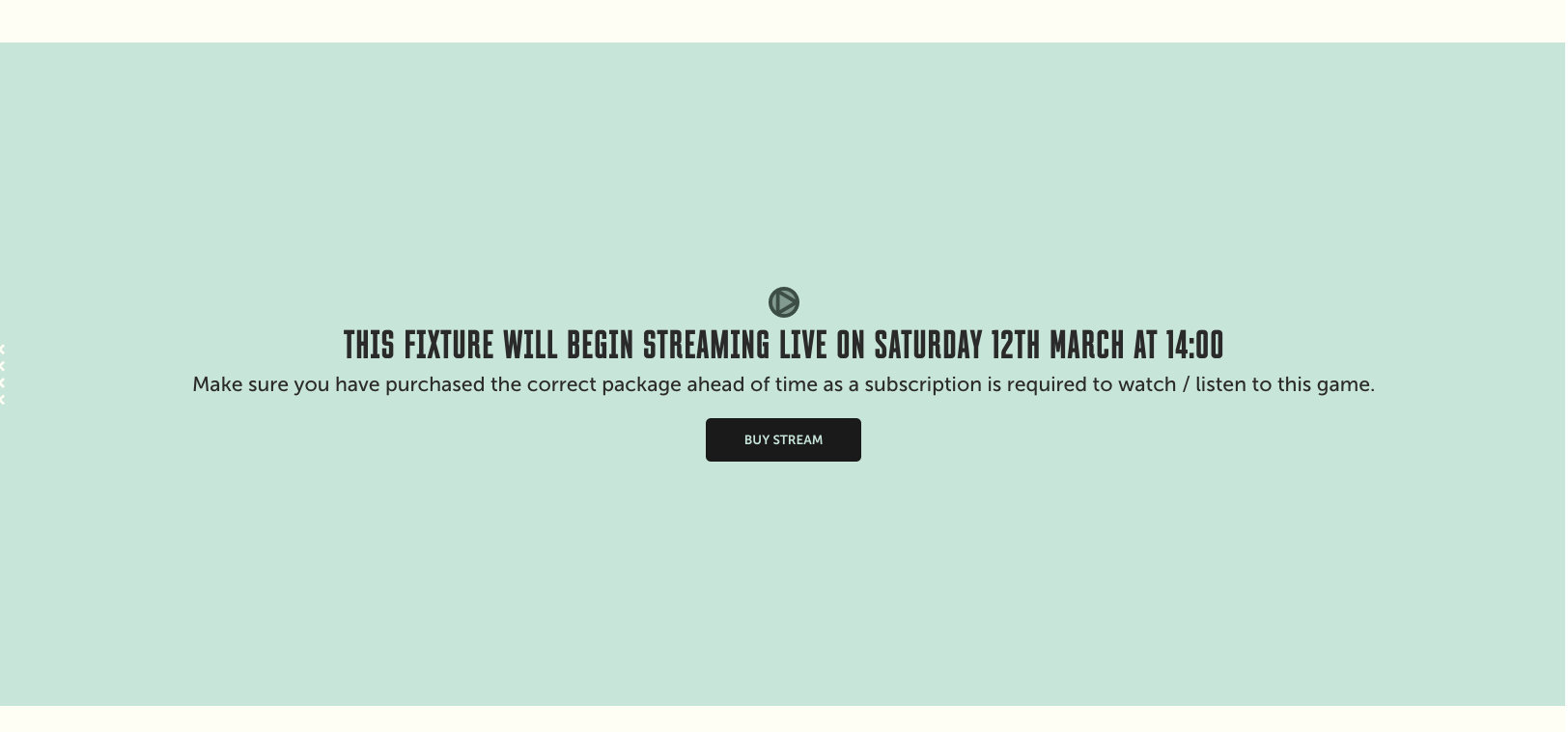 Aside from queries relating to payments and accessing the live stream, we receive occasional feedback that users are experiencing buffering issues.

While frustrating, the club reminds supporters that buffering problems are, in almost all cases, issues local to the user. Our broadcast team at Home Park, as well as the Argyle Media team and our streaming partners at Stream AMG all constantly monitor the stream, reporting any known outages to supporters as they occur.

If we have not reported an issue to supporters, we would recommend in these cases that affected users first refresh their browser, before trying a different browser, resetting their internet router or switching to the Argyle App to try and improve streaming speeds.
 
Argyle's Head of Marketing and Communications, Jamie Yabsley, said: "These upgrades to our website should help address the vast majority of issues reported to us over the season so far, and we are thankful for the feedback.

"Overall, Argyle TV and the new website and Argyle App has had a very strong start, and we are delighted with our first season of the offering, but we are always striving to improve the product and user experience for our supporters.

"The feedback from fans has been invaluable in helping us to make progress, and we continue to encourage fans to email argyletv@pafc.co.uk with observations regarding their experience."