Men's First Team
Houghton's Wednesday Reaction
Argyle were unable to secure a record-setting 13th away game without defeat, as they lost 1-0 to closest divisional rivals Sheffield Wednesday. Callum Paterson's seventh-minute goal was the game's deciding factor, with Argyle's cause in their quest for parity not helped by first-half injuries to Dan Scarr and Mike Cooper.
In a scrappy but high-octane encounter, the Pilgrims probably had the best of the chances in the remainder of the game, certainly in the second half, but an experienced and high quality Wednesday side held out to not only claim the three points, but also to wrest top spot in Sky Bet League One away from Argyle.
Midfielder Jordan Houghton was at the heart of the contest, playing alongside Jay Matete in the centre of then park, where players on both sides put in spirited, committed displays in an action-packed, if not free-flowing, game.
"It was a battle in midfield," Houghton told Argyle TV. "Their high intensity in midfield is key to the way they play. They win a lot of tackles, so it was very difficult to get the ball down. I thought in the second half though, we did that a lot more.
"In hindsight you can say we should have done that a bit more in the first half, but they were up for it, they've got that bit more energy. It was always going to be difficult to do what we did in the second half in the first half, but that's where we've got to get to.
"When you sum up the whole game, going 1-0 down early and losing two key players in the first half, I think a lot of teams would've folded, and could've ended up losing three, four or five.
"I think the fans showed it as well at the end. They were clapping us off. I think they were proud of the performance we put in with all the things that went against us.
"Obviously, we didn't get the result, but it was a second half that I feel we could have easily nicked maybe a goal to get the draw, but it's small margins.  We've just got to now move on and take that into the next game.
"We want to go to places like this. We came to this place knowing that we could win. We have the mindset, the mentality now of going to every ground knowing we can win. We have to take confidence knowing that I don't think there'll be another team that come here and do what we did with the adversity as well.
"The experienced boys in the squad - and I'd put myself down as one of them now – know that we've got to help the young lads knowing that the games aren't always going to be pretty.
"These kind of top of the table clashes going into the last few games of the season are always similar to this where they are high intensity. You've got to win that battle and then try and show a bit of quality.
"We just have to take a positive from it. Now we've got to go on another run to get promotion."
The crowd at Hillsborough was over 33,000 on Saturday, and although it was the home fans who emerged the happier, around 3,700 members of the Green Army heartily applauded Jordan and his team-mates after the game, no doubt recognising the team's efforts not just at Sheffield Wednesday, but in the season to this point.
The display of green and white in the stadium – before, during and after the game – is not lost on the players, says Houghton.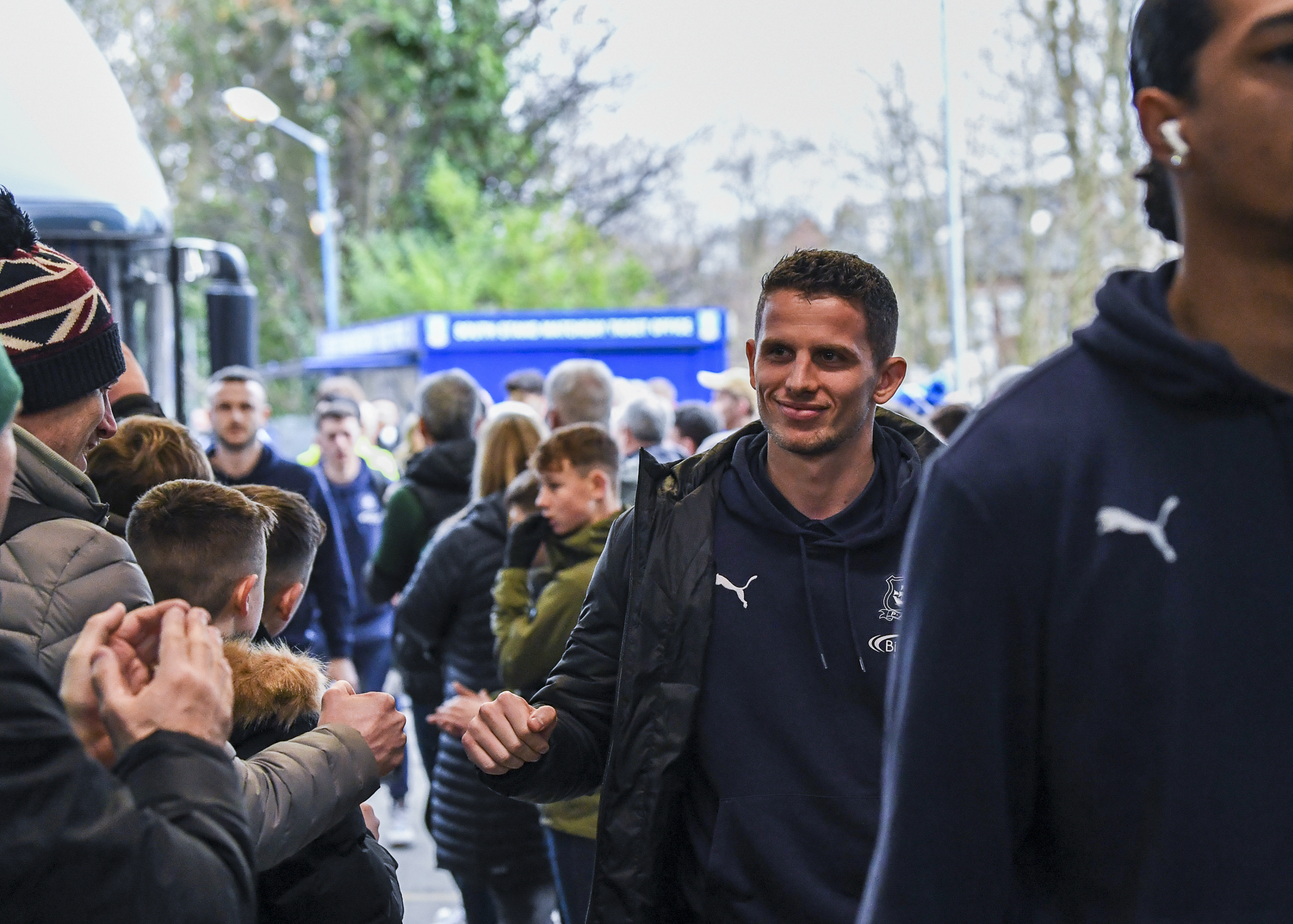 "It's amazing coming in," he said. "We pull up outside and we've got fans there cheering, as early as 1.30pm when we get here. Thank you to them.
"I think that's probably one of the main disappointments for us that we're clapping the fans at the end knowing that we didn't give them anything to cheer as such. 
"We apologise for that, but I think they knew that the performance we put in warranted a positive reaction from them.  We appreciate their support throughout the whole season. It's been brilliant. We're going to need it for the last 17 games. I'm sure they'll carry on with us for the rest of the season."