Ticket News
New functionality on Argyle Tickets
New functionality has been added to Argyle Tickets to improve the user experience for customers.
Fans now have the opportunity to visually choose their seat for respective games with new technology allowing Argyle supporters to see the exact view they will have.
This comes about after continual efforts from the club to improve the fan experience for the loyal Green Army while providing an outstanding service that we pride ourselves on.
As a first option ticket buyers will be able to zoom in on a specific area of Home Park Stadium as shown below.
Stadium from above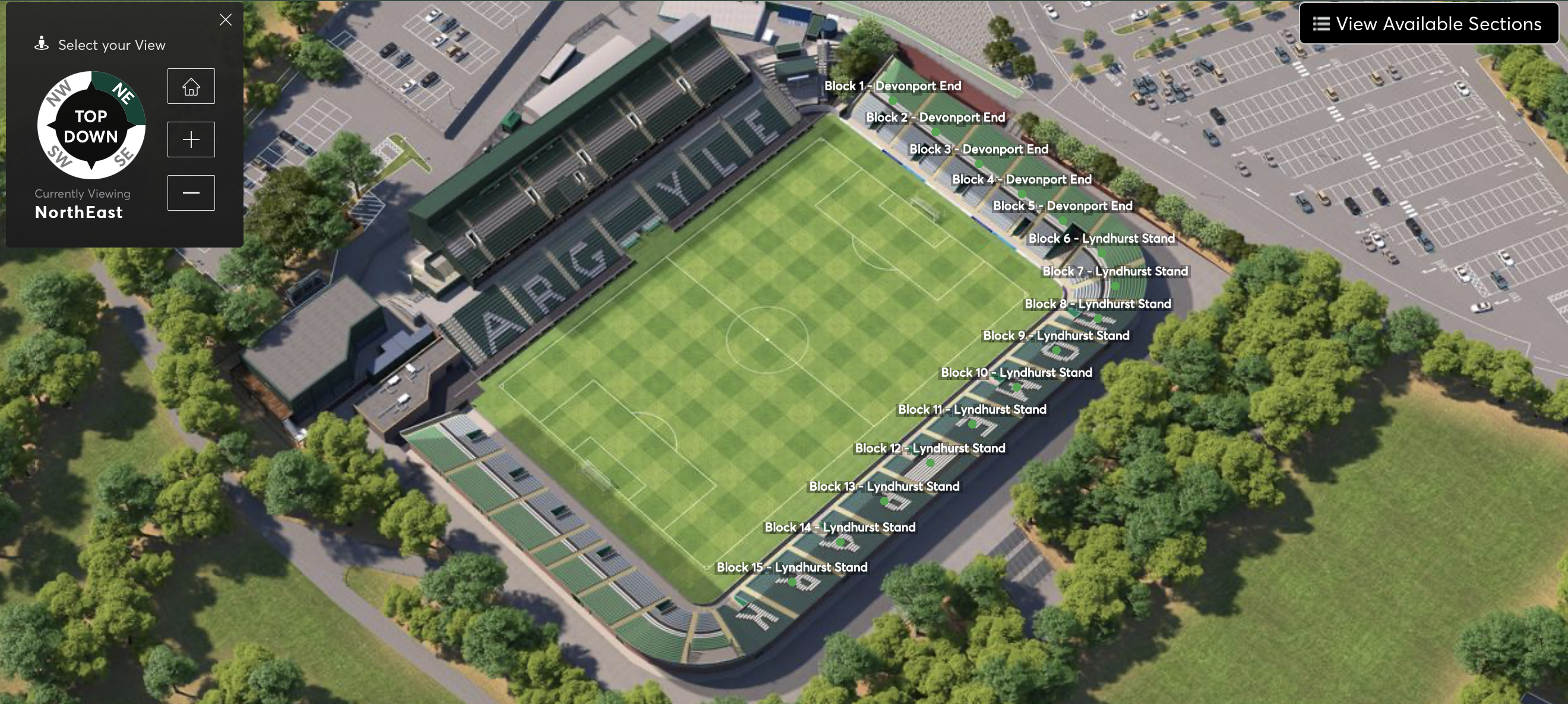 Fans will then be able to choose a specific area to check availability but also take a closer look of the view they will have of Steven Schumacher's side. Below shows an example of selecting the Devonport End.
Devonport End seat map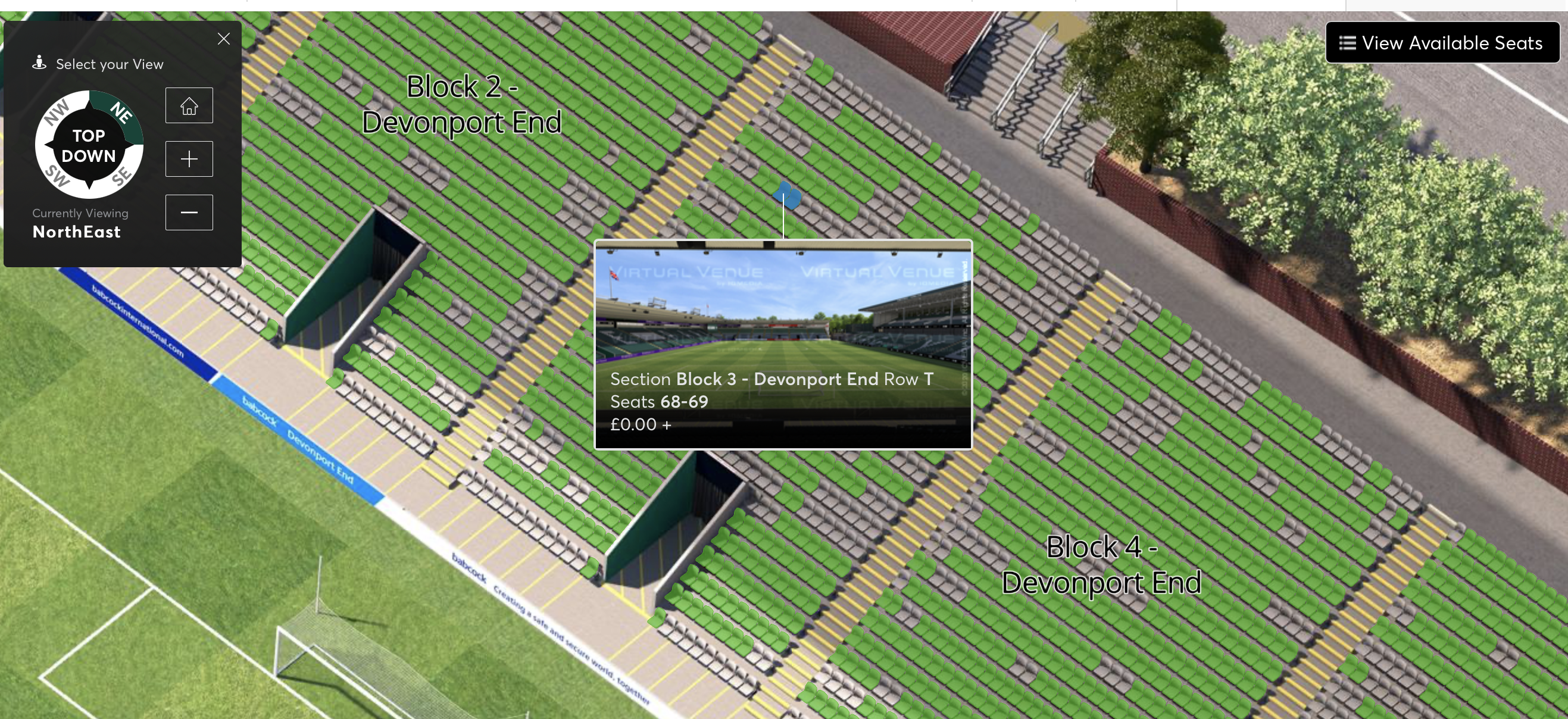 As you can see above this will give you an initial view of what the view will be like from the seat you select. But if you click the seat you wish to sit in again, this will give you sight of what you will see of Home Park Stadium from that exact position. An example of the Devonport End is below.
Actual seat viewpoint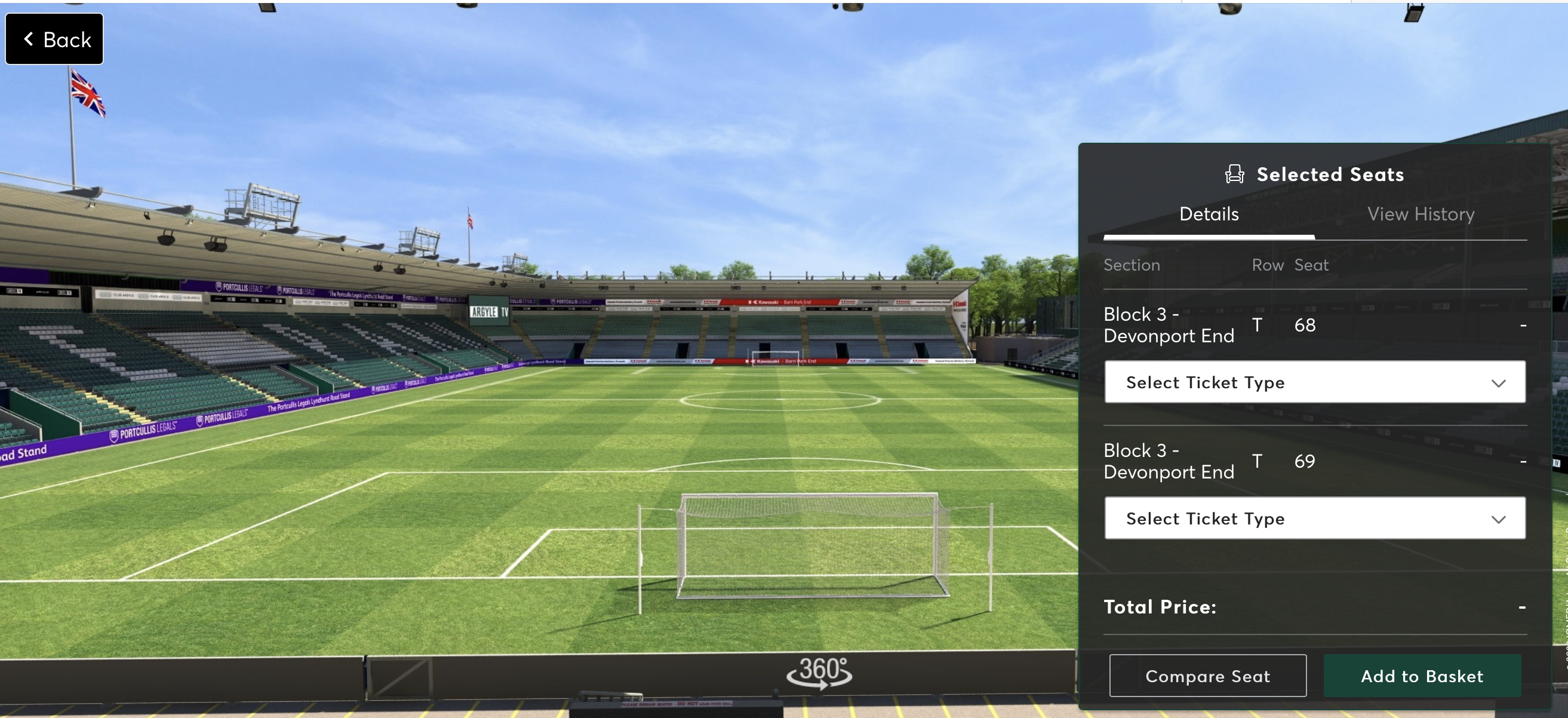 We hope this gives Argyle fans a better experience when selecting their tickets and the early feedback from supporters has been extremely positive. The improvements are part of our long-term relationship with Ticketmaster and underline our commitment to the Vision and Values we live by every day. Satisfying our fans and supporters is a top priority and everything we do should be excellent and we believe this technology does just that.
Head of Marketing and Communications, Jamie Yabsley, is delighted with the innovation and commented: "This improvement has come about after hours of hard work from Ticketmaster and ourselves in the off season to ensure we are continually improving our processes. We are committed to making the fan experience outstanding every time fans visit Home Park and that begins from the ticket buying stage.
"We hope these developments make it easier for our loyal fan base to purchase their tickets and look forward to seeing you back at Home Park in the coming weeks as the season gets underway."
We are aware that our systems are still not perfect with some fans experiencing bugs. If you do notice any issues please reach out and let the club know.