Commercial
Bond Timber to Return as Principal Partner
We are delighted to reveal that Bond Timber will be the Greens' Principal Partner for the 2023/24 season.

The renowned timber merchant will return to the front of our shirts for the upcoming Sky Bet EFL campaign, bringing a relationship between the two institutions full circle, with Bond Timber having previously served as Front of Shirt sponsor between 2011 and 2014 - a time when Argyle were battling for their very existence on and off the pitch.

The move comes alongside the further evolution of our Project 35 social action initiative in partnership with the Argyle Community Trust and another long-standing partner, Ginsters, with Project 35 planned to move to the back of the Greens' shirts for the 23/24 campaign.

The support for Project 35 has been incredible, and the awareness raised with the local community as a result of our Front of Shirt branding has been remarkable – and we are proud to be able to maintain campaign awareness on Argyle shirts for 23/24.

Argyle Chief Executive Officer, Andrew Parkinson, said: "On behalf of everyone at Argyle, we are delighted to welcome Bond Timber back on our shirts for next season. As with all of our commercial arrangements, shared values and our local community are important criteria in the selection process. Bond Timber score highly in both of these regards.

"We are also very pleased to be able to plan the next phase of Project 35, which will continue to be a force for social change in the region thanks to the partnership between the club, Argyle Community Trust and Ginsters."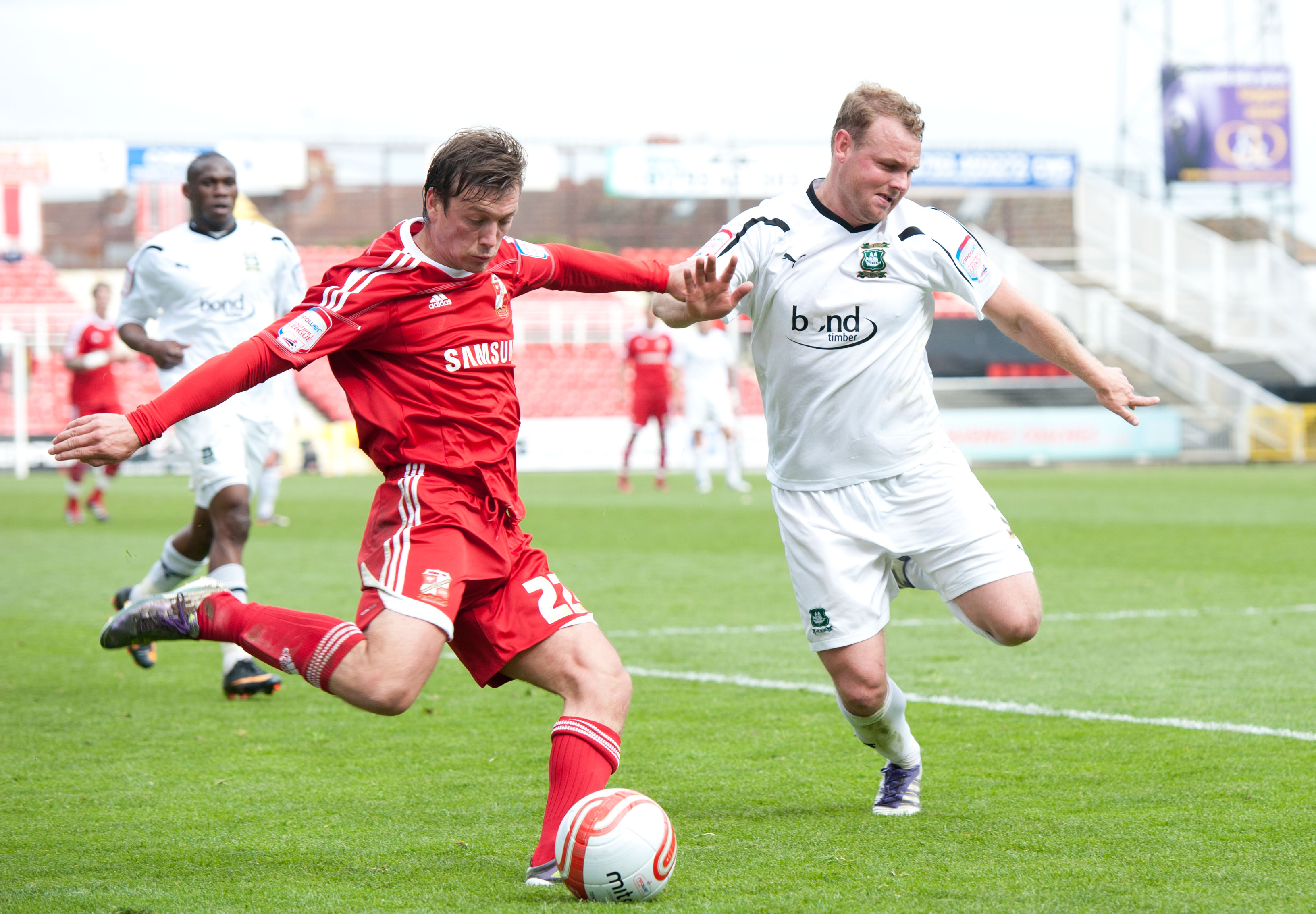 A decade on from the Greens' previous Principal partnership with the Cornish company, much has changed for both Argyle and Bond Timber. From humble beginnings in 2003 as a timber merchant with a modest annual turnover and just four full-time staff, Bond Timber's reputation as trusted experts in wood with the highest quality of product, service and knowledge has seen them grow to an annual turnover of more than £9m, providing employment to a team of local people.

In parallel with Argyle, Bond Timber has grown from strength to strength in recent years, and the partnership serves as a celebration of that achievement, as well as marking the timber merchant's 20th year anniversary.

Despite vacating the front of shirt ahead of the 2014/15 season, Bond Timber has maintained a constant commercial presence at Home Park, most notably as Training Wear Partner for the 22/23 campaign. The return of the flagship partnership comes at a time of tremendous growth and excitement for both Argyle and Bond Timber, which is reflected in the club's highest value front of shirt sponsorship to date.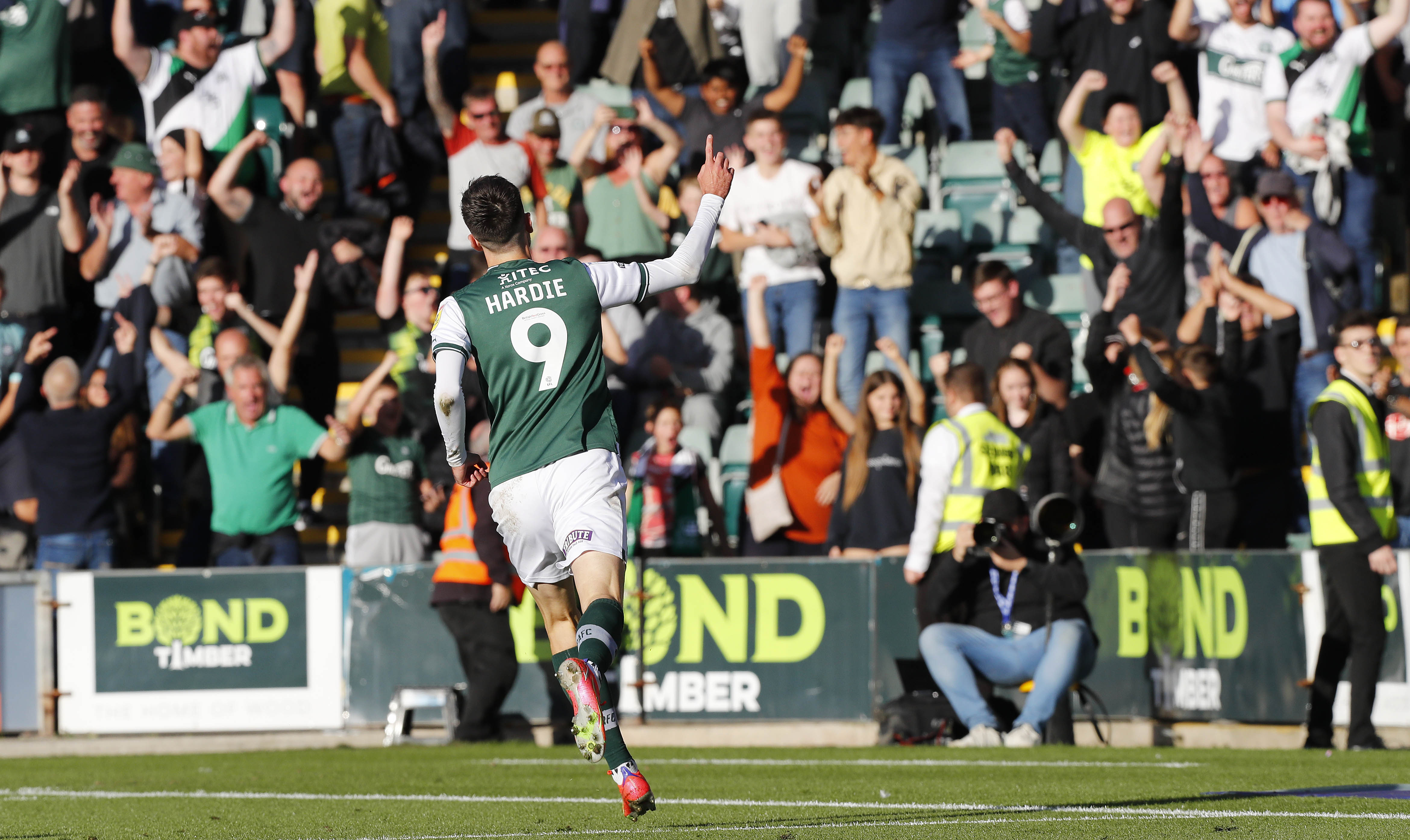 It is our shared values, and the long-standing support from Bond Timber, which proved crucial in electing to sign terms with the Cornwall-based company despite national and international interest. The importance of Bond Timber's commercial support during the club's darkest hours cannot be overstated, and as a club proudly representing Devon, Cornwall and the greater South West region, it was the perfect cultural fit.

Argyle's Head of Commercial Operations, James Greenacre, said: "We are thrilled to welcome Bond Timber back to the front of our shirt for the 23/24 campaign.

"At a time of record attendances and interest in all things Argyle, we're very pleased that a local institution will take pride of place on our kits. It is testament to the progress made at both Argyle and Bond Timber that we can come together again in this manner.

"While Bond Timber's bid was extremely competitive on a business level, it is also really pleasing to be able to work together with a company that has supported the club, and local grassroots sport more widely, through thick and thin."

While experts in wood by trade, Bond Timber has a long and well-documented relationship with sport in the region. Aside from their ongoing sponsorship of Argyle, the merchant also provides substantial funding to grassroots sport. Bond Timber is the headline sponsor of dozens of local sporting competitions and teams, including the Cornwall Cricket League, Cornish Junior FA Cup and Bicton Equestrian Arena, as well as sponsorship presence in elite sport with Somerset Cricket and Plymouth Albion RFC.

In fact, the Bond Timber sport story goes back much further, with the Bond family converting their own farming land to develop the site of St Mellion Estate in 1976, before teaming up with 18-time major title-winning golfer Jack Nicklaus to design his own signature course at St Mellion, which has hosted international competitions ever since.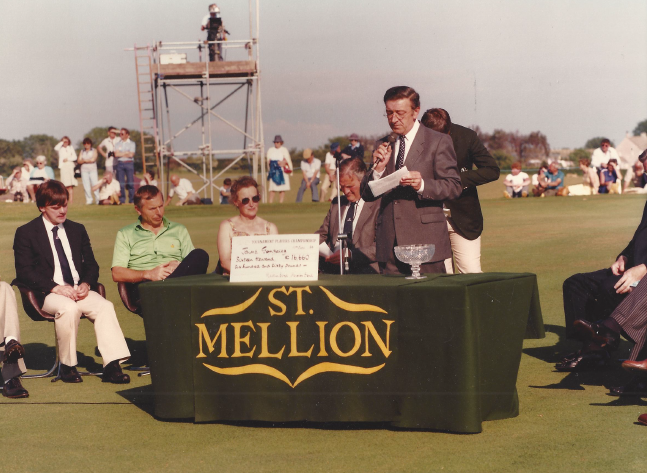 Shaun Getson, General Manager at Bond Timber, said: "We are extremely excited to be able to announce our partnership today.

"A lot has changed since we last saw our logo on the shirts of Argyle, and the partnership is a reflection of the huge distance travelled by both Bond Timber and the football club.

"This is a proud day for everyone associated with Bond Timber – it's a great reward for our hard-working staff in our 20th year of business, exciting for our customers who have made this possible.

"Bond Timber has a long history of supporting local sport, and to have our brand representing Argyle at such an exciting time brings that commitment to life."

More information about the Greens' 23/24 first-team kits will be revealed in the summer.

In the meantime, visit Bond Timber's website to learn more about next season's Principal Partner.