Community
Partner Charities of the Year Revealed
Plymouth Argyle and the Argyle Community Trust are delighted to reveal our inaugural chosen charities for the 21/22 campaign.

Dartmoor Zoological Society and local men's health charity Dash of Silver were unanimously selected as our chosen partners for the season, alongside our EFL nominated charity partner, Mind.
The club and Trust will commit to a range of initiatives for our chosen charities, including fundraising support, outreach assistance, staff volunteering, in-kind services, and event sponsorship.
The submissions were selected by a panel consisting of Argyle and Trust staff. Having nominated the charities, the selection panel consulted first-team players and key staff members to ensure the chosen charities received unanimous support from the Argyle family.
Alignment with the club's existing Vision and Values was a key factor in the selection process, with both nominated charities sharing our passion for making an impactful and measurable difference in the community we proudly represent.
Dartmoor Zoo is a household name in Devon and Cornwall. The zoo, located in Sparkwell on the south-west edge of Dartmoor, has entertained and educated our community and visiting tourists since re-opening in 2007. In 2014, the Mee family generously transferred the ownership and governance of Dartmoor Zoological Park to Dartmoor Zoological Society, a charity created especially for the purpose of running the zoo.
The charity is responsible for the care of the animal collection as well as conservation, breeding and research projects with a clear vision for 'helping people, helping wildlife.'
Dartmoor Zoological Society Deputy CEO, Coral Jonas, said: "Dartmoor Zoo is delighted to have been chosen as a charity partner of the Plymouth Argyle Community Trust for the 2021/22 season.
"The Zoo, which is situated on the outskirts of Plymouth, is unique to many zoological conservation projects as helping people is as important to us as helping wildlife.
"Our Wellness Through Nature and educational programmes support adults and children to improve their mental and emotional health and physical wellbeing by inspiring and empowering them to be more connected with the natural world.
"We are looking forward to working with Plymouth Argyle on some new initiatives which will enable more people to benefit from spending time outdoors and engaging with nature."
Dash of Silver is a Plymouth-based male cancer charity that started following the founder's own diagnosis of testicular cancer. The charity strives to create awareness for male cancer, whilst supporting male cancer patients throughout their battle.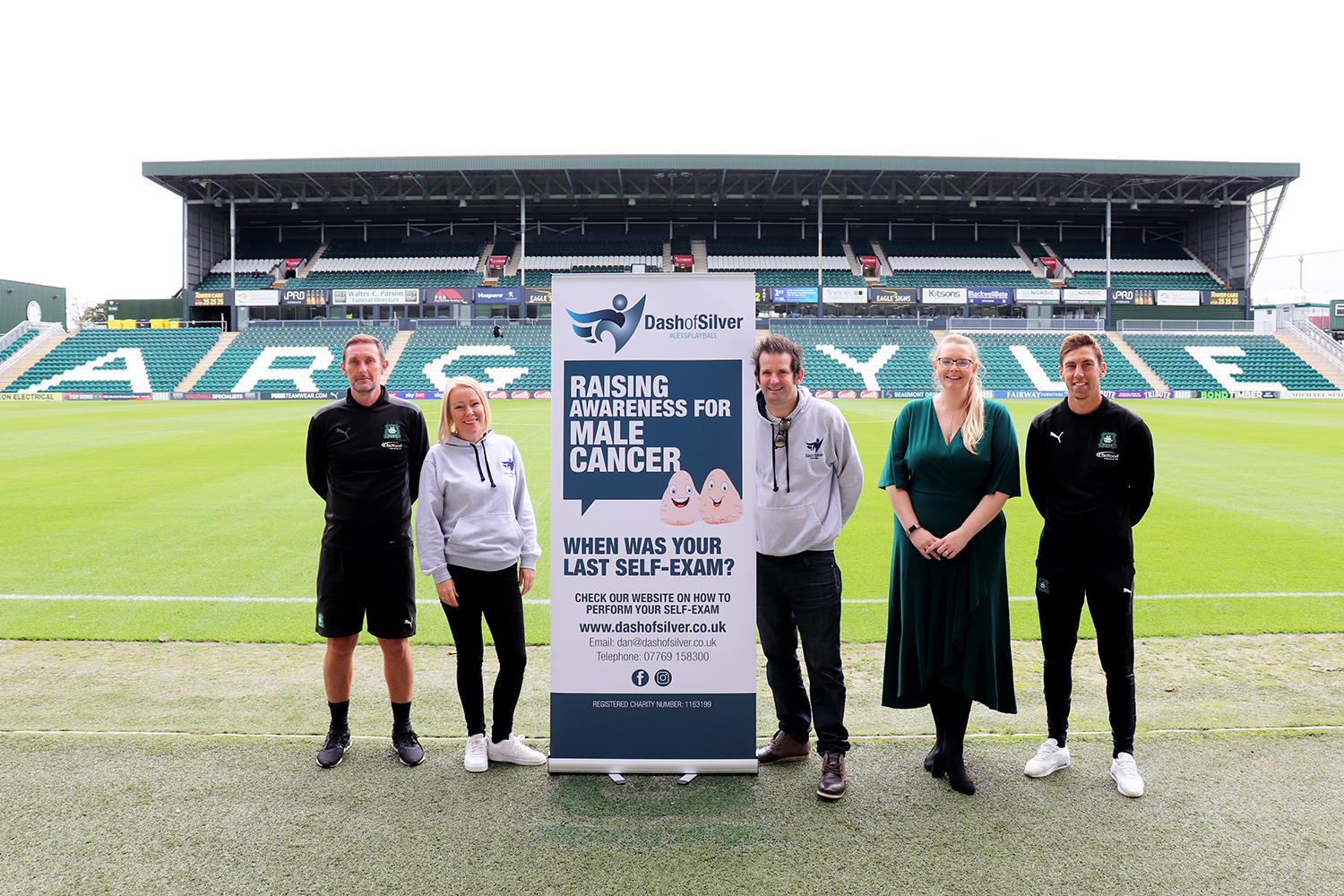 Dan Silver, founder of Dash of Silver, said: "The charity is very proud and honoured to be chosen as a charity partner of Plymouth Argyle. We feel our values as a charity represent the values of the football club as we too are one family, and we support everyone. I am sure together both the charity and the club can create a legacy to last forever."

Dartmoor Zoological Society and Dash of Silver are the club's first-ever chosen charity partners, following the development of a specific and targeted charity policy during the off-season.

The policy reinforces the club's ongoing commitment to supporting local and national causes on a long-term basis, allowing us to fully commit club and Trust resources in partnership to help make significant personnel, expertise, and promotional contribution towards their charitable aims.
Plymouth Argyle CEO, Andrew Parkinson, said: "We are pleased to be able to confirm our first-ever chosen charity partners for the 21/22 campaign, and look forward to collaborating on projects and using the power of Argyle to help create measurable impact for the charities and the projects they deliver."
For more information on our chosen charities, click here to visit the Dartmoor Zoo website and here for Dash of Silver.