Club News
Supporter Relations Update
The club said a temporary farewell to valued staff member Siobhan Robbie-James this week, with our Supporter Relations Manager beginning a 12-month period of maternity leave.
We are sure that supporters will join everyone at Argyle in wishing Siobhan, and her partner, Lee, all the best as they embark upon a new journey together as a family. We are pleased to announce that Siobhan's maternity cover knows the importance of good supporter relations, having been an Argyle fan all his life.
Daniel Pippen joins the team behind the team at Home Park from a local technology company, and his varied CV boasts experience at Disney in Florida, seven years at Theatre Royal Plymouth in the front of house team, and a degree in History from the University of Plymouth.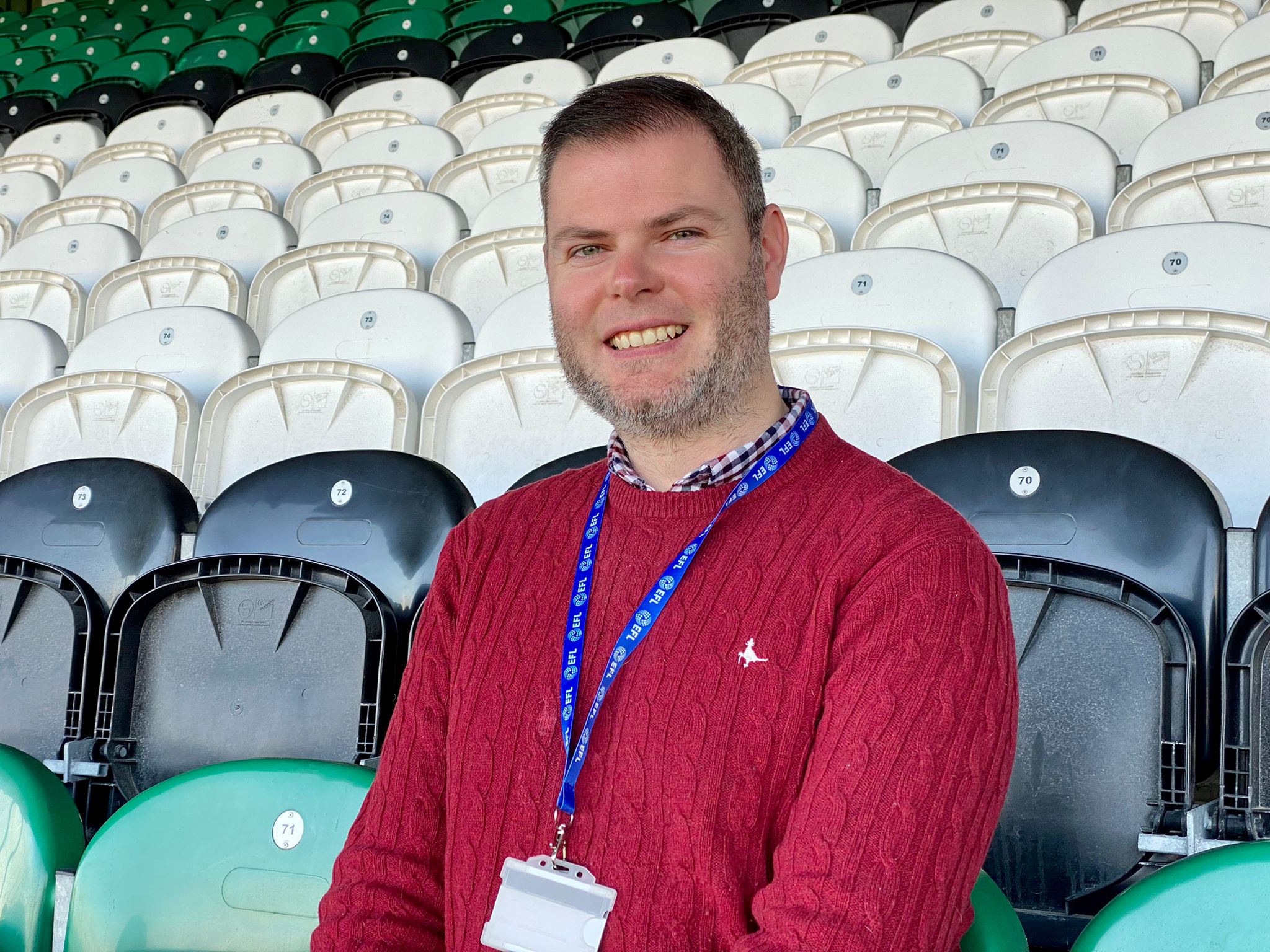 He said: "As a proud Plymothian and lifelong Argyle fan, it is a dream come true to be joining my boyhood club in a professional capacity. It will be an honour and a privilege to represent the Green Army, and I will do all I can to enhance the match-day experience for supporters, to make your visit as enjoyable as possible, and ultimately to make you feel proud to be a part of Plymouth Argyle Football Club every time you step foot inside Home Park."
Upon beginning maternity leave, Siobhan said: "For the past two years I have had the pleasure of bringing what was a new role to life at the club. I have enjoyed introducing inclusive campaigns and changes, providing support to the fans and developing ways to improve customer service and satisfaction throughout the club. Now, I'm about to embark on just as a demanding role - motherhood!
"I am sure whilst I'm on leave that the Argyle family, both staff and supporters, will make Daniel feel very welcome and enjoy seeing the fresh ideas he is sure to bring to the club for the benefit of all visitors.
"I cannot wait to return next year to see the transformations and get back to providing support to our amazing fans."
For supporter queries, Daniel can be contacted on supporters@pafc.co.uk, and he will also manage the dedicated Supporter Liaison Officer Twitter account. If you see Daniel around the stadium on Saturday, don't hesitate to stop and say hello.