Men's First Team
Young Pilgrims Stepping Up
Wednesday's gathering of Argyle's first-team squad, as they reported back for pre-season, contained four 18-year-olds living the dream.
The day before training commenced, Zak Baker and Jack Endacott officially signed the professional deals they had been offered at the end of last season, joining Will Jenkins Davies and Oscar Halls as fully-fledged professional footballers, the four having graduated from the Argyle Academy.
Goalkeeper Baker is yet to make his debut for the first team, but has been involved in squads on the bench. Endacott, a left wing-back, made six cup appearances for Argyle last season, five of them starts, and made his league debut as a substitute against Milton Keynes Dons on New Year's Day.
Halls was also a fixture in cup competitions last season, playing in the first six games of the Papa Johns Trophy campaign, scoring his first senior goal against Swindon Town. Jenkins Davies, the most experienced of the quartet, also notched in that game. He has played 11 times for the Pilgrims, including three substitute appearances in the EFL, and a start in the Emirates FA Cup.
For all of the lads, their journey through the Academy has been enlightening and exciting – but now it all goes up a level.
"It's great to have four boys who have come through the Academy start pre-season with the first team as fully fledged professionals," said Kevin Nancekivell, first-team coach and technical lead for the 14-23 age group at Argyle. "I'm looking forward to them playing some games, getting some experience and hopefully making their mark.
"All have been around the first team before. Those involvements have been invaluable and will stand them in good stead. There are some familiar surroundings and players to make them feel welcome, and I am sure they will settle in very quickly.
"I look forward to working with them as their Plymouth Argyle journey continues."
Speaking to Argyle TV having signed their contracts, Zak and Jack recalled some moments along the way from setting out to reaching this stage.
"It means everything to me," said Zak. "I used to come from Redruth and watch games before I was in the Academy.
"It all started getting real in the first week of my first year [as an apprentice]. I came up and trained before the Plymouth Parkway [pre-season] game. That's when I first met Mike [Cooper], Cal [Burton] and Luke McCormick. Growing up in the Academy I had always watched Luke, so that was surreal.
"With Mike going through the same pathway I went through, with Rhys [Wilmot] through the years, I try to base my goalkeeping a bit on his, although I like to add my own style as well."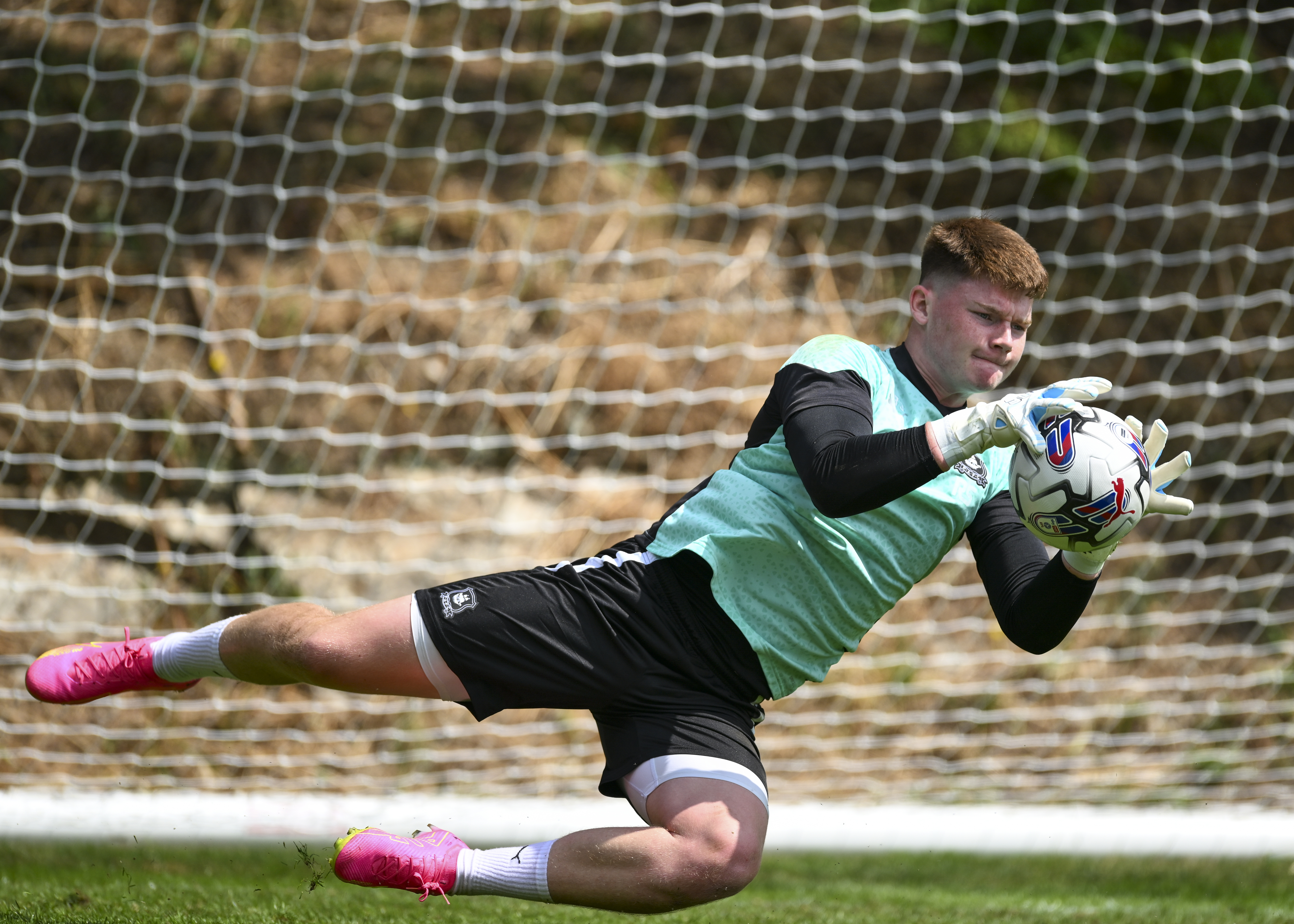 "I was asked to stay with the first team for the majority of last pre-season," Jack said. "I started in the Carabao Cup game and made a few appearances in the Papa Johns. It was a good season, with the under-18s and the first team.
"The process of being around the first team, just the travelling, the warming up, just feels so professional. It's a great opportunity and great feeling for young lads like me.
"It's a massive privilege [to become a professional], and a big moment for me and my family who have supported me as I was growing up through the Academy.
"I've come a long way to get here, and the hard work starts now!"